You are here
Newsletter
Last chance to enter for 2021 Knockouts
Monday, May 3, 2021 - 08:27





The journey so far,


It has been a great journey to date at Stellenbosch GC and for the golfing community... Our professionals on tour have been playing some great golf with Oliver Bekker losing in the play-off in the Limpopo Classic and Justin Harding finishing 14th in the Grand Canaria Tournament in Spain. On the local front we hosted a very successful Senior Inter Provincial Tournament last week and I would like to congratulate Western Province on a double victory winning the senior and super senior division.
Notice of hollowtining and reciprocity


Neil and his team once again did an amazing job with the golf course and for those of you that played on Saturday and Sunday I'm sure you'll agree the greens were a "little" faster than normal. Thanks Neil you're a champ!

We'll be closed from Monday to Friday next week as we do our first hollowtining and inter-seeding for the year. The course and driving range will be closed from Monday 3 May 'til Friday 7 May. The clubhouse however will be open for you to enjoy!




Neil enjoying the speed on the greens on Friday for the final round

Reciprocity arranged at the following courses for the week of 3 May – 7 May:

Paarl Golf Club - R280
Atlantic Beach Links - R300
Royal Cape Golf Club - R280
Westlake Golf Club - R350
Bellville Golf Club - R280
King David Mowbray - R275
Parow Golf Club - R260
Milnerton Golf Club - R250
Pearl Valley - R495
Metropolitan Golf Club - R265
Kuilsriver - R215

Mix Grill Competition


The Marketing and Golf Committee hosted a Mix "Grill" Competition on Sunday. What a fun day it was... Zooping up the format a little bit for the Alliance Competition with a mix grill twist and a dress up for the teams! I would like to thank everyone who joined us in the day supporting the event – I'm sure you all had a lot of fun. Chef Gerhard spoil the members and guests with a mix grill platter and we kicked the prizegiving off with a quick quiz on a perfect Sunday evening. Congratulations to Yottie and Lente Botha playing with Pierre De Villiers and Linda Harris winning the day with 81 stableford points.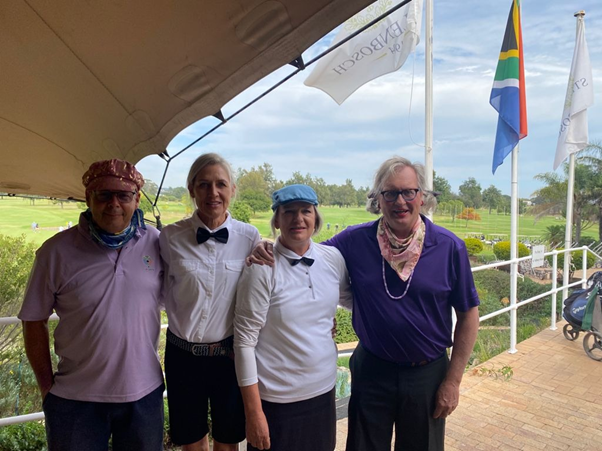 Christa van der Merwe and Leon Malherbe
and Charl Theunissen and Petro Hill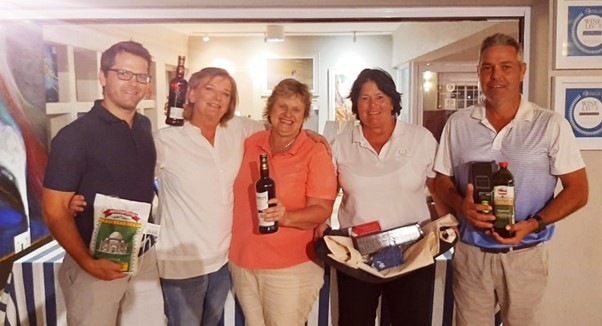 Winning our Mix Grill, Yottie and Lente Botha playing with
Pierre De Villiers and Linda Harris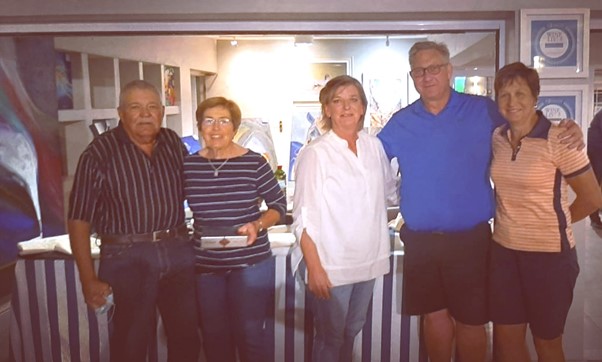 Our quiz winners – Carel and Pia Nel joined by
Gustav and Amanda Griessel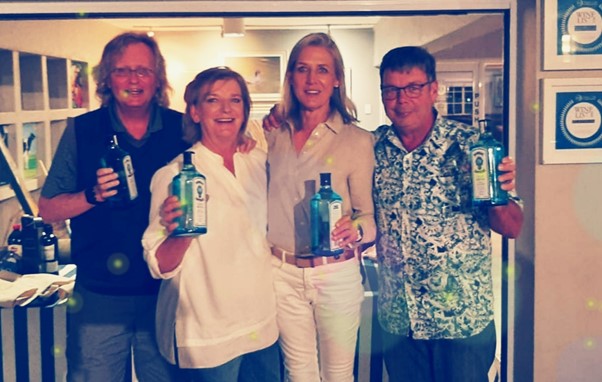 Best dressed winners!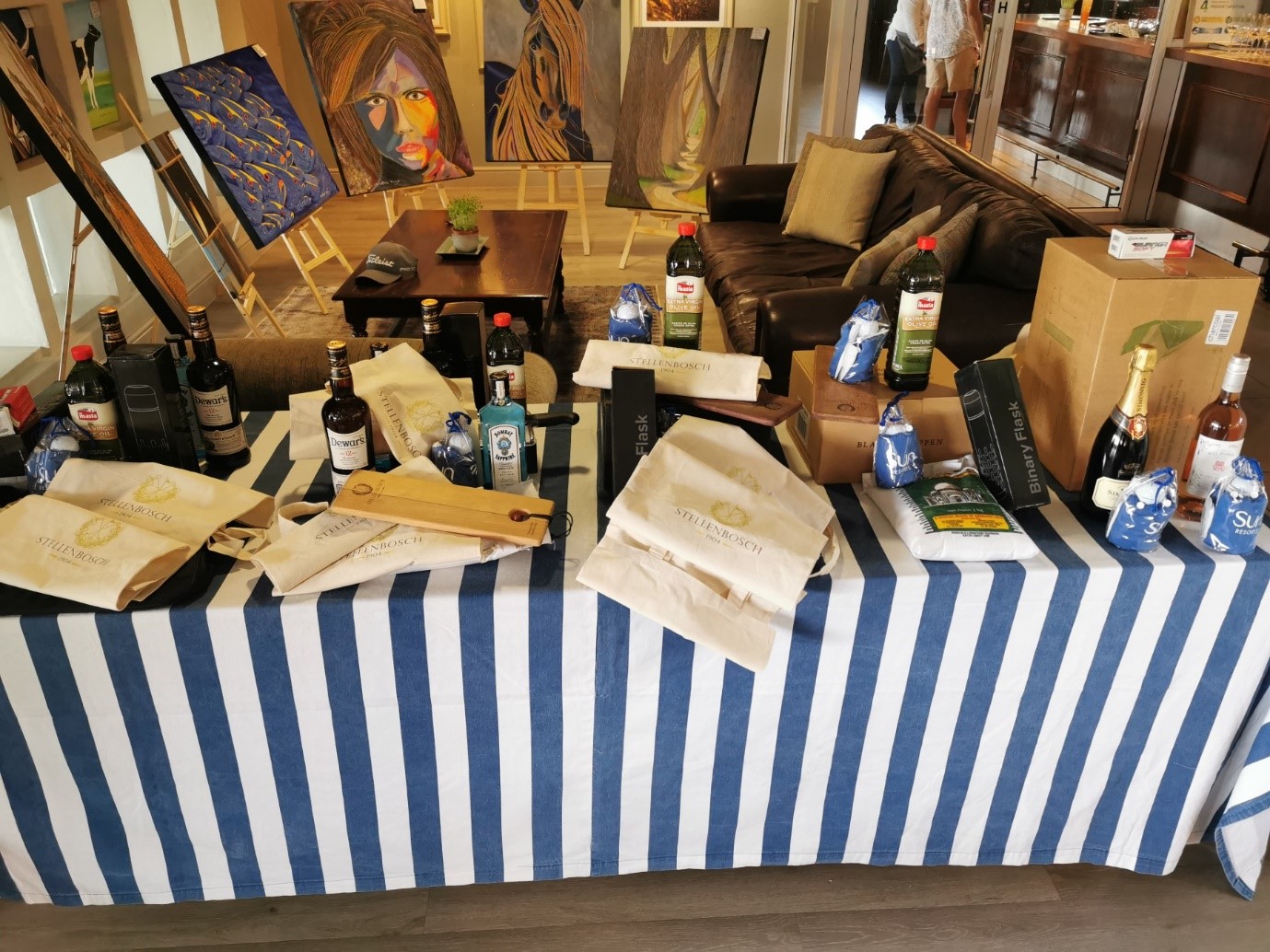 A quiz to start the evening
- providing some interesting facts about Stellenbosch GC

1. What is the average age of our members at Stellenbosch Golf Club?
2. How many bunkers including waste bunkers are on Stellenbosch Golf Club?
3. In what year did the course move to the current location?
4. The highest number of rounds played by a member in the current financial year to date?
5. How many pizzas have been sold since the opening of the pizza oven on 19 April 2012?
6. Which staff member has been here the longest and how long?


Click here for the answers >

Knockouts – Single & Doubles


Your last chance to enter the 2021 Knockouts – we will have the draw out the first week after we reopen after the hollowtining and inter-seeding. This is a wonderful competition that culminates with the finals being played on the Captains Day in December.

If you would like to take part in the 2021 Knockouts, please click here to book your spot.

Mother's Day – 9 May


Click here to spoil the special lady in your life and to avoid disappointment!

There's no better place to enjoy Mother's Day than at Stellenbosch GC - the perfect venue for the perfect lady!

"Wherever you go, no matter what the weather, always bring your own sunshine. If you want light to come into your life, you need to stand where it is shining. Success is the sum of small efforts repeated day in and day out. Happiness is the only thing that multiplies when you share it."

Stay safe and keep smiling,
Louis









Pages